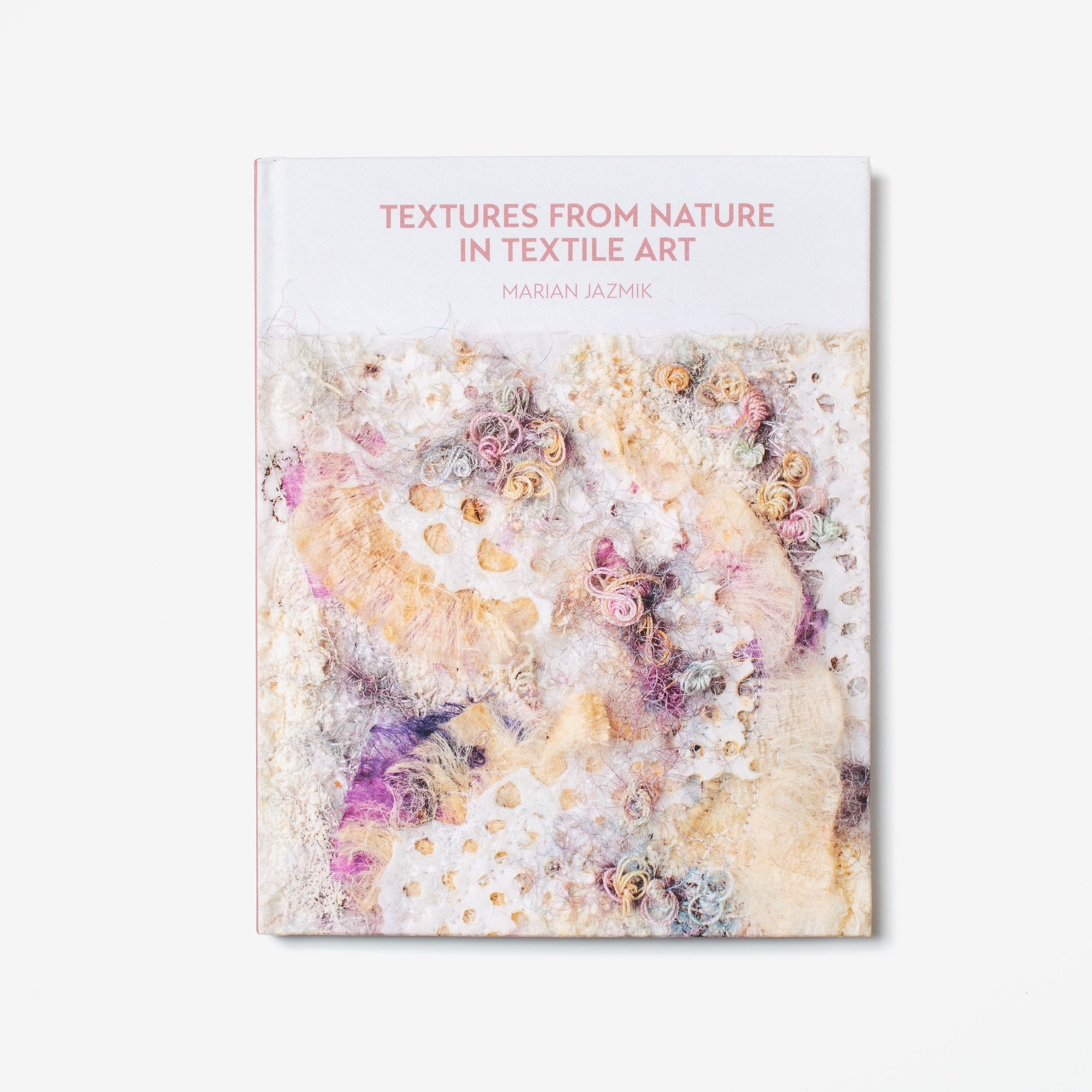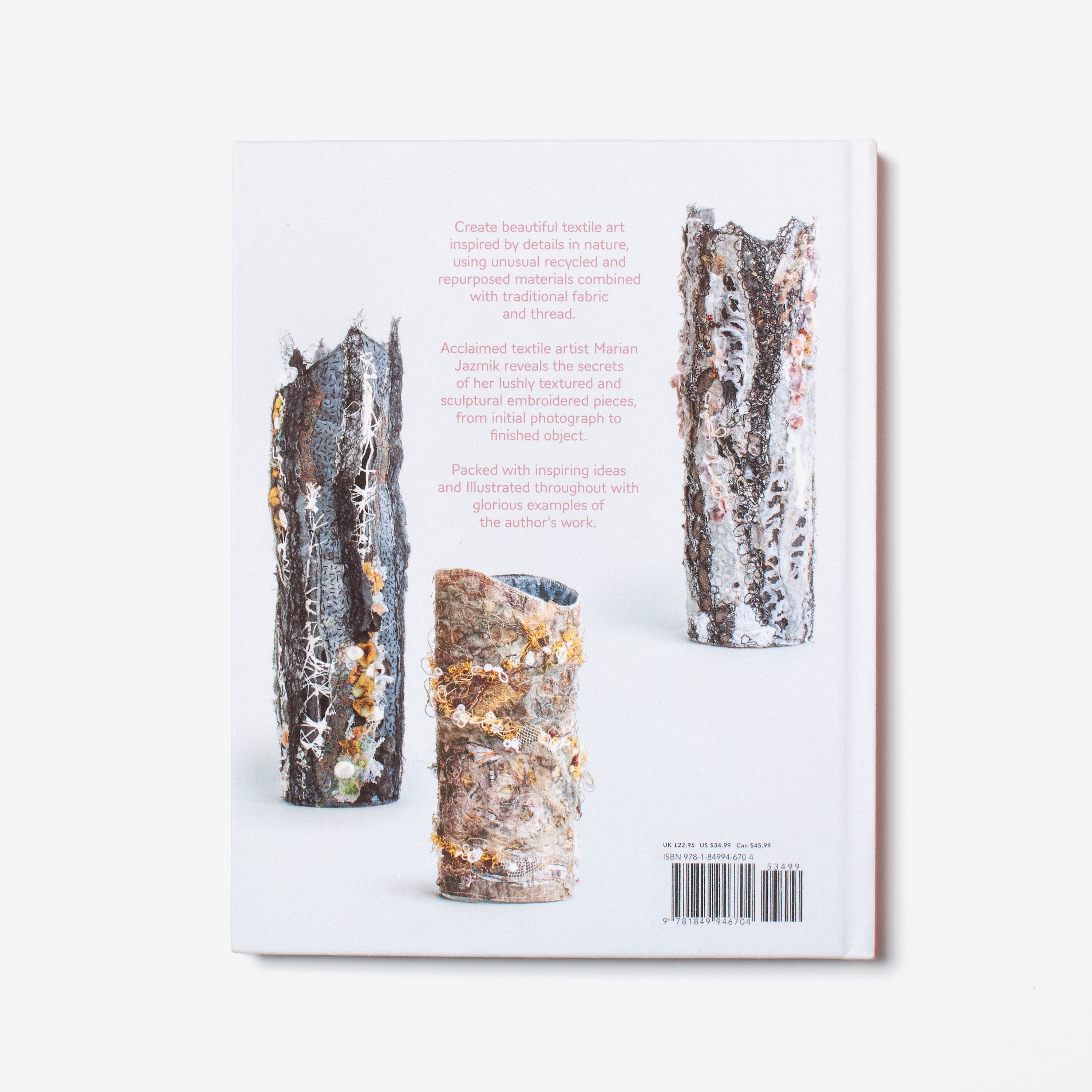 textures from nature in textile art
Create beautiful textile art inspired by details in nature, using unusual recycled and repurposed materials combined with traditional fabric and thread. 
Acclaimed textile artist Marian Jazmik reveals the secrets of her lushly textured and sculptural embroidered pieces, from initial photograph to finished object. Packed with inspiring ideas and illustrated throughout with glorious examples of the author's work.