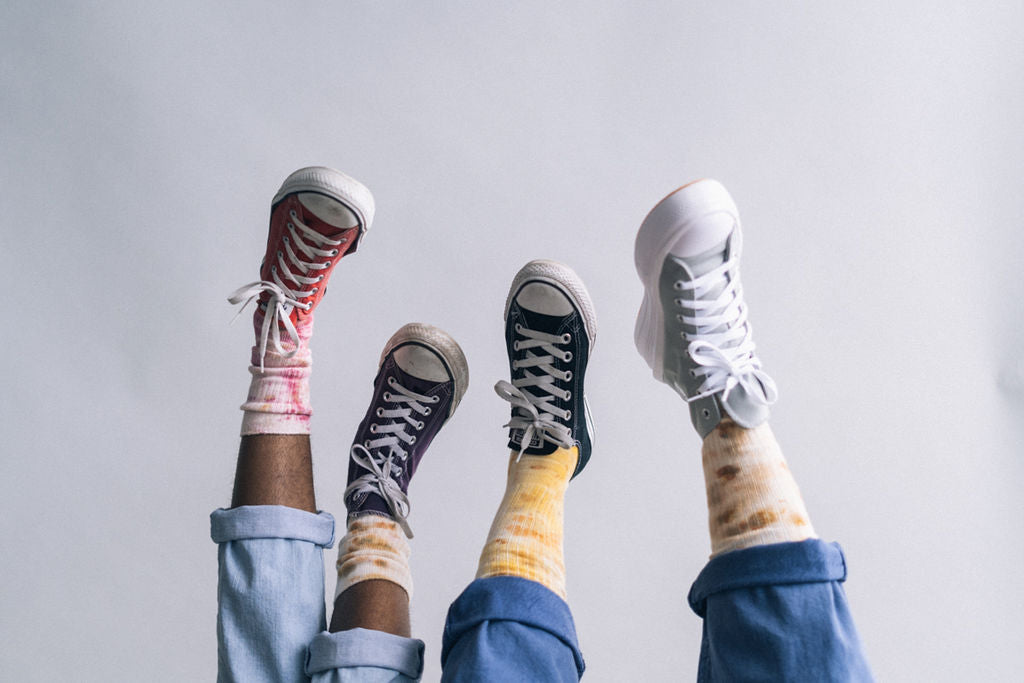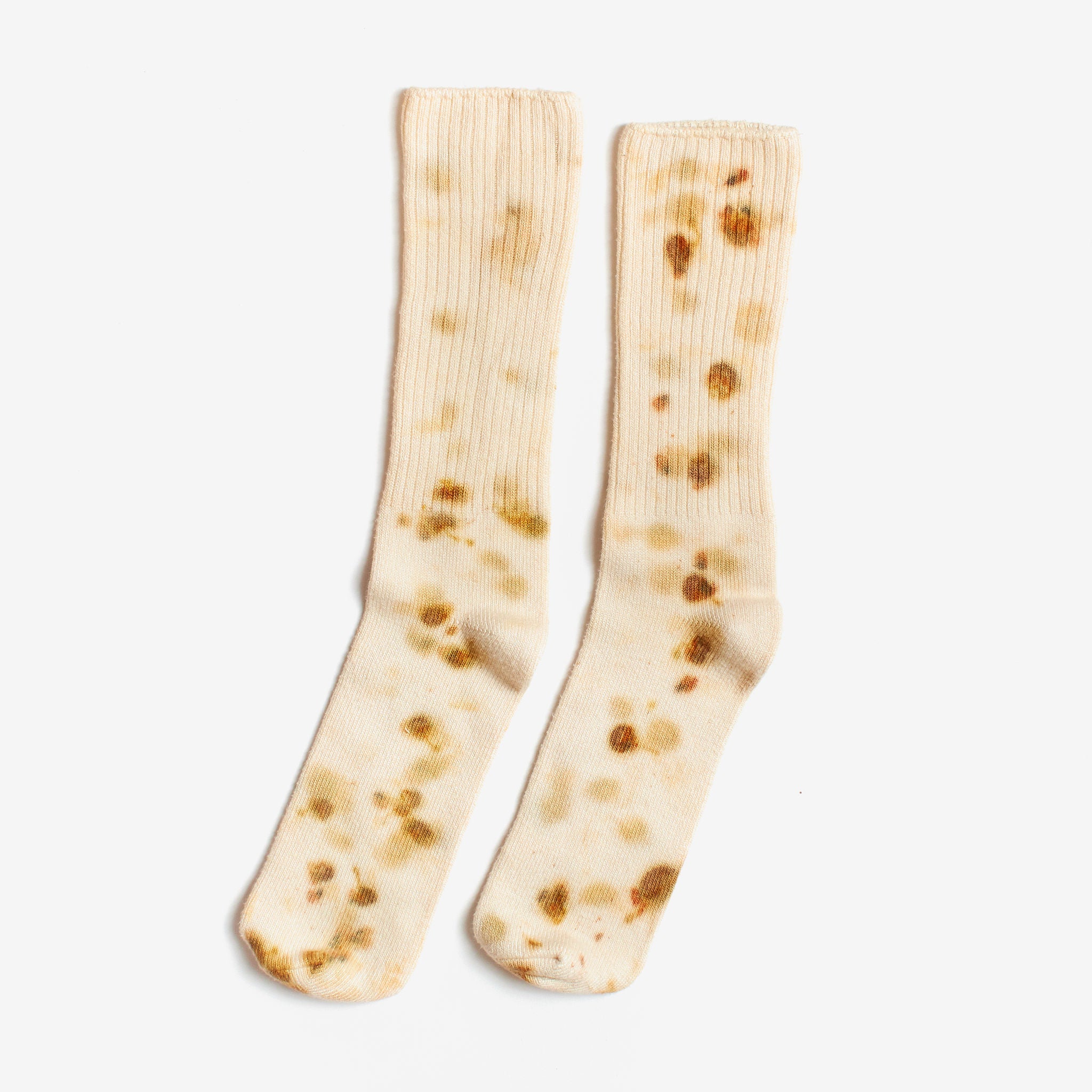 Fun, whimsical, and botanically dyed. Variants in color and dyeing will be different. Each set is unique and one-of-a-kind. 
Characteristics & fiber content:

-94% Bamboo rayon & 6% spandex 
-Soft, highly absorbent, and bacteria resistant
-Hand-dyed 
-Available in size s/m (9-11) and m/l size (11-13). 
-Try our recommended cleaning practices to maintain longevity of your garment and Mother Earth.