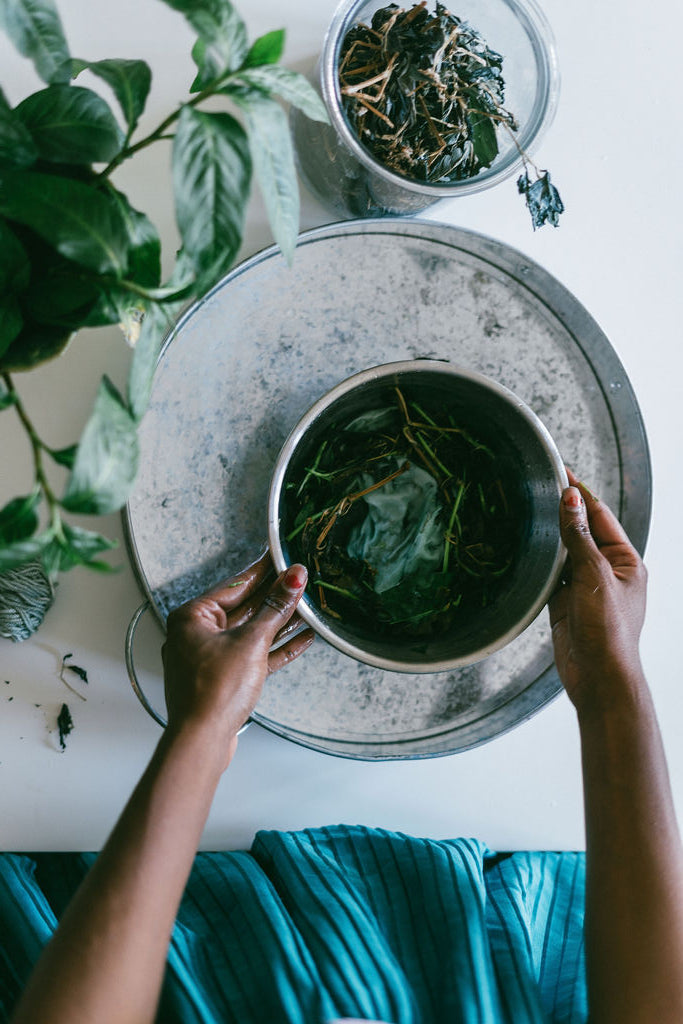 fresh leaf indigo extraction + propagation
Learn the art of fresh leaf indigo extraction and gain experience in three methods for creating an array of shades including teal, aqua, and turquoise with Japanese indigo cultivated in our studio gardens. Traditional indigo vats can be achieved through fermentation, but this workshop will teach you a beginner-friendly technique for achieving mesmerizing blues.
Workshop calendar (select a time below)
Seasonal, TBA
Skill level + age
Beginner (no experience needed), perfect for adults (14+) and children (7-14)
Workshop duration 
One day, approximately 1-1.5 hours
Additional information
Tuition cost includes workshop materials, handouts, and lecture unless otherwise noted.
If you encounter any issues with registration or want to be put on a waiting list for a sold-out class, please contact the studio at 267-312-9136 or contact us at yourfriend@modesttransitions.com
Class size is limited.
Refunds + registration policies
Workshop enrollment requires a minimum of 4 students. An email notification will be sent 3 days before class if the enrollment minimum is not met. Students will receive a full refund for canceled workshops. All workshops, classes, and camps are non-refundable if enrollment is met. If you are unable to attend, you may transfer your workshop to a friend or family member prior to the workshop. Please let us know ahead of time by giving us a call or contacting customer service at yourfriend@modesttransitions.com. Refunds will not be given for cancellations, no-shows, or missed workshops.