about
Founded in 2019 by Melanie Hasan, Modest Transitions is a lifestyle of sensibility and slow design for those who desire a whimsical, carefree, and conscious wardrobe. All designs are one of a kind, constructed and hand-dyed using plant dyes grown locally to celebrate artisanal dye traditions. Our zero waste design practices embraces modesty, effortless comfortability and playfulness for those exciting days of twirling in the garden, ha!
gather | create | inspire
Melanie began as a self-taught artist constructing garments that redefined beauty, while innovating designs that are socially respectable for the modestly dressed. She studied sustainable design and production at Moore College of Art and Design in Philadelphia, Pa. Modest Transitions highlights her studies of aesthetic and playful use of natural dyes, textile waste and fiber materials.
In the winter of 2021, Melanie opened her first brick and mortar studio in the Fishtown neighborhood of Philadelphia, Pa. Modest Transitions is black-owned and women led with a mission to create a warm, welcoming, and inclusive space to support a more just community in textiles and fiber arts.
The studio is curated with in-house designs and goods for making textiles and clothing. The studio is used for small-batch production, provides natural dye education, and creative gathering for makers and enthusiast.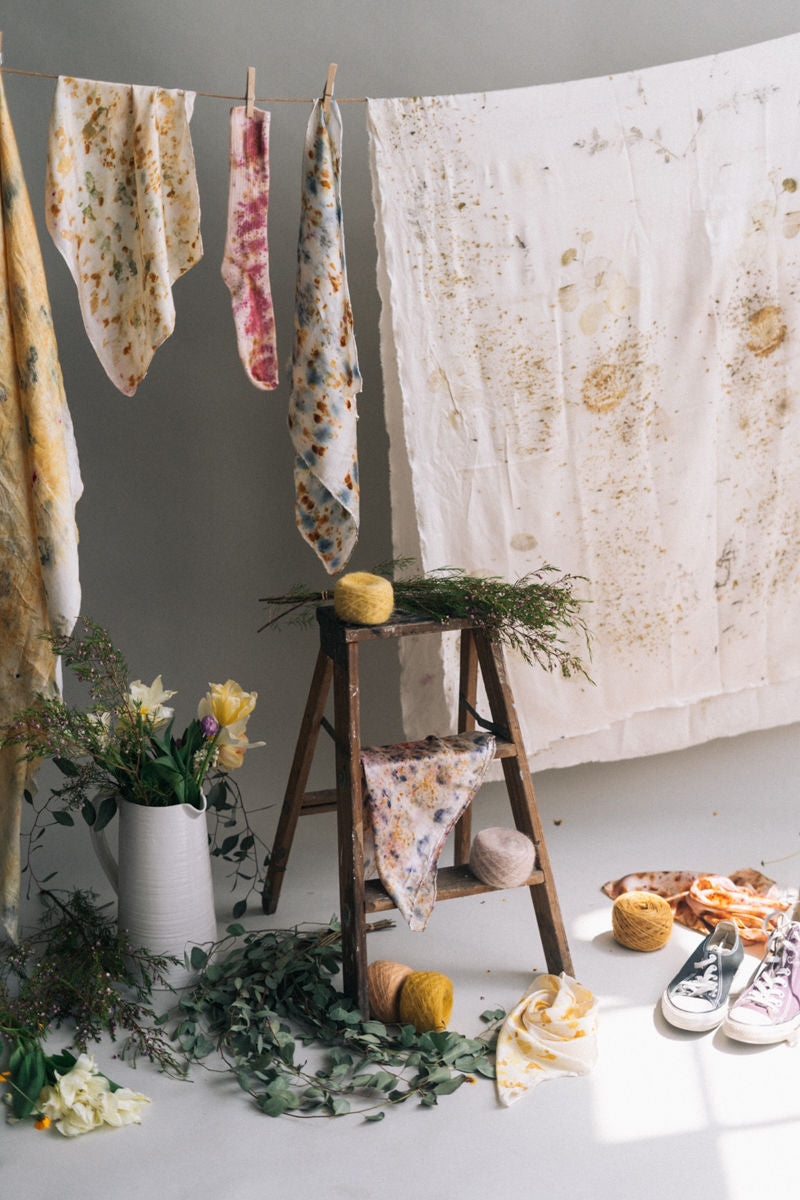 collaborations + projects
⚘ The Pastorius Community Garden ⚘ Black Hound Clay Studio ⚘ Wild Hand ⚘ Lutheran Settlement House ⚘ Penn Museum ⚘ Morris Penn Arboretum ⚘ Philadelphia Guild of Handweavers ⚘ Glen Foerd ⚘ Pennsylvania Horticultural Society