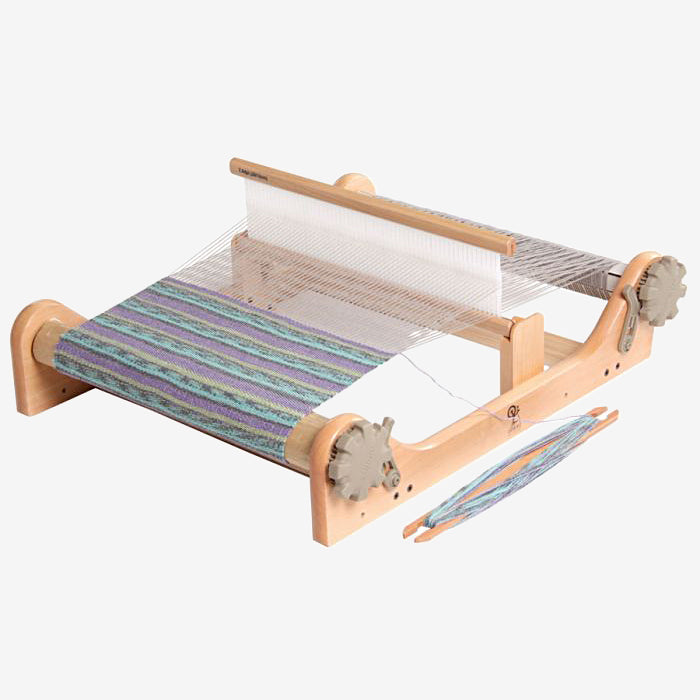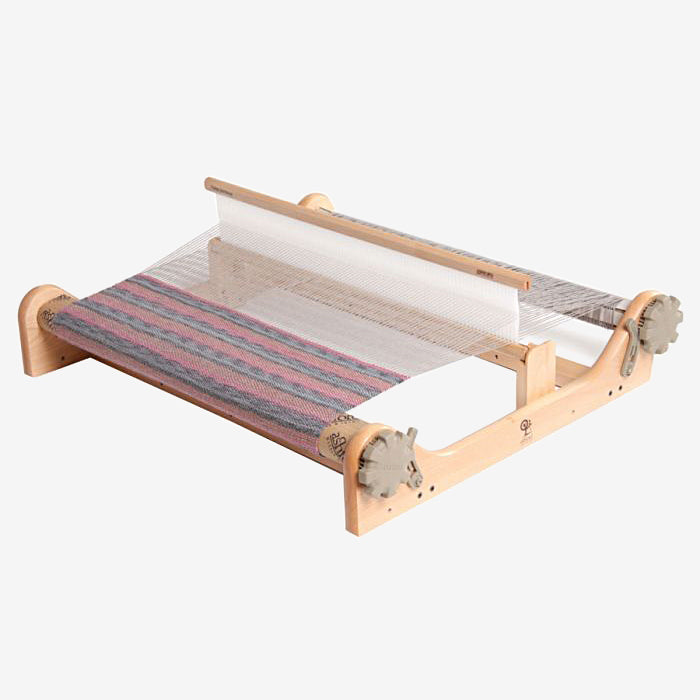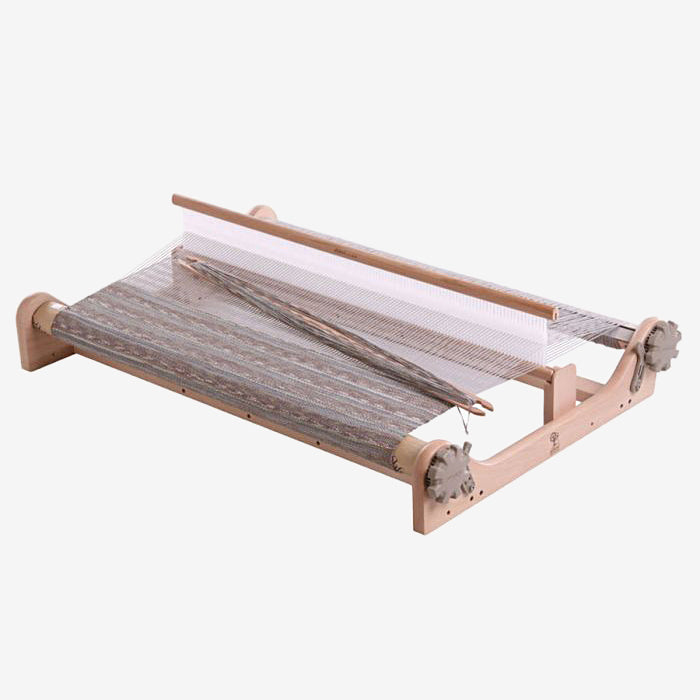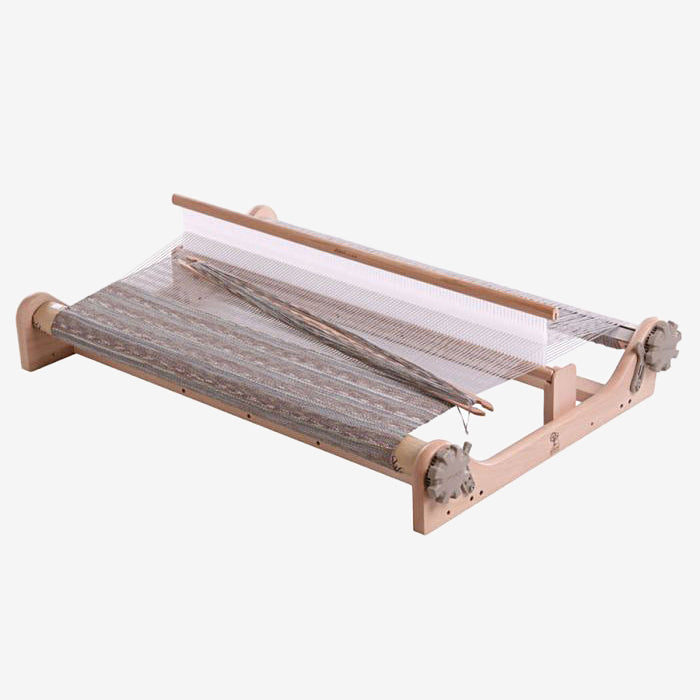 ashford rigid heddle looms
Ashford rigid heddle looms are available in 16", 24", 32", and 48" inches made of the finest beech hardwood and sourced sustainably from managed forests with Forest Stewardship Council approval. These affordable and portable rigid heddle looms are quick, easy to use, and portable. Beginner friendly for quick and easy warping to create beautiful garments and home ware. With color and texture you'll have the ability to weave unique fabrics or with pick-up sticks create beautiful designs. 
affordable and versatile
quick and easy to warp and weave
portable
double-heddle option
4 width 
6 reed options
We do not stock Ashford equipment/ tools in the studio. But you're welcome to try out one of our studio Ashford looms and/or tools before purchasing. All Ashford equipment will drop-ship to your home ($22 for orders over $100 and $27 for orders under $100). Shipping for Ashford products will take up to 5 business days to process, while stocked and non-Ashford products will ship as normal.