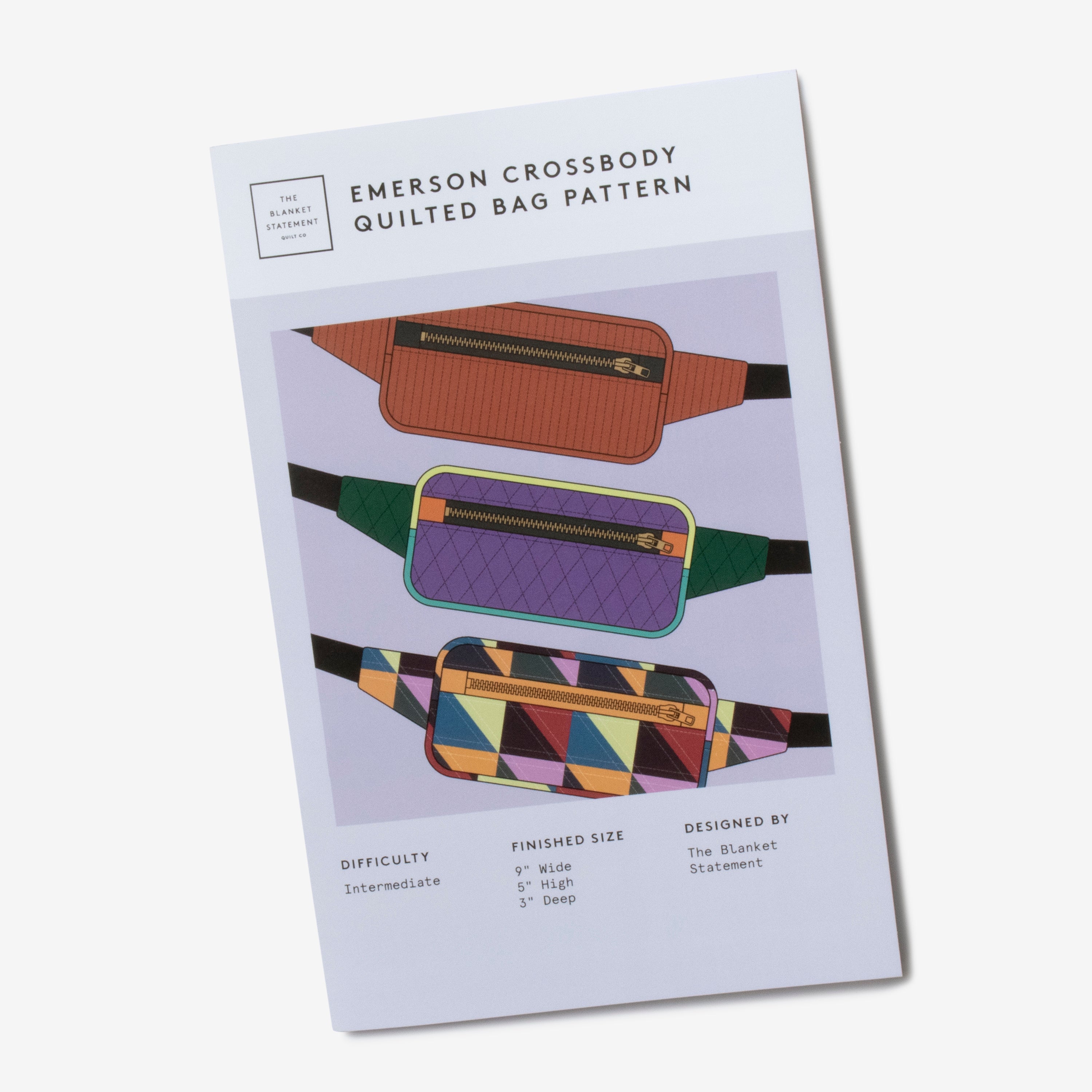 quilted crossbody pattern
The emerson crossbody is small enough to wear, functional, yet stylish to keep belongings safe for everyday adventures. This is not a finish piece, but pattern includes comprehensive instructions, tips & tricks, and diagrams to help you complete your project. Great for intermediate to confident beginners!
Finished Bag Size: 9"W x 5"H x 3"D. Printed as a 5.5" x 8.5" high-quality paper booklet, with templates for all pattern pieces included, enclosed in a clear zip bag.