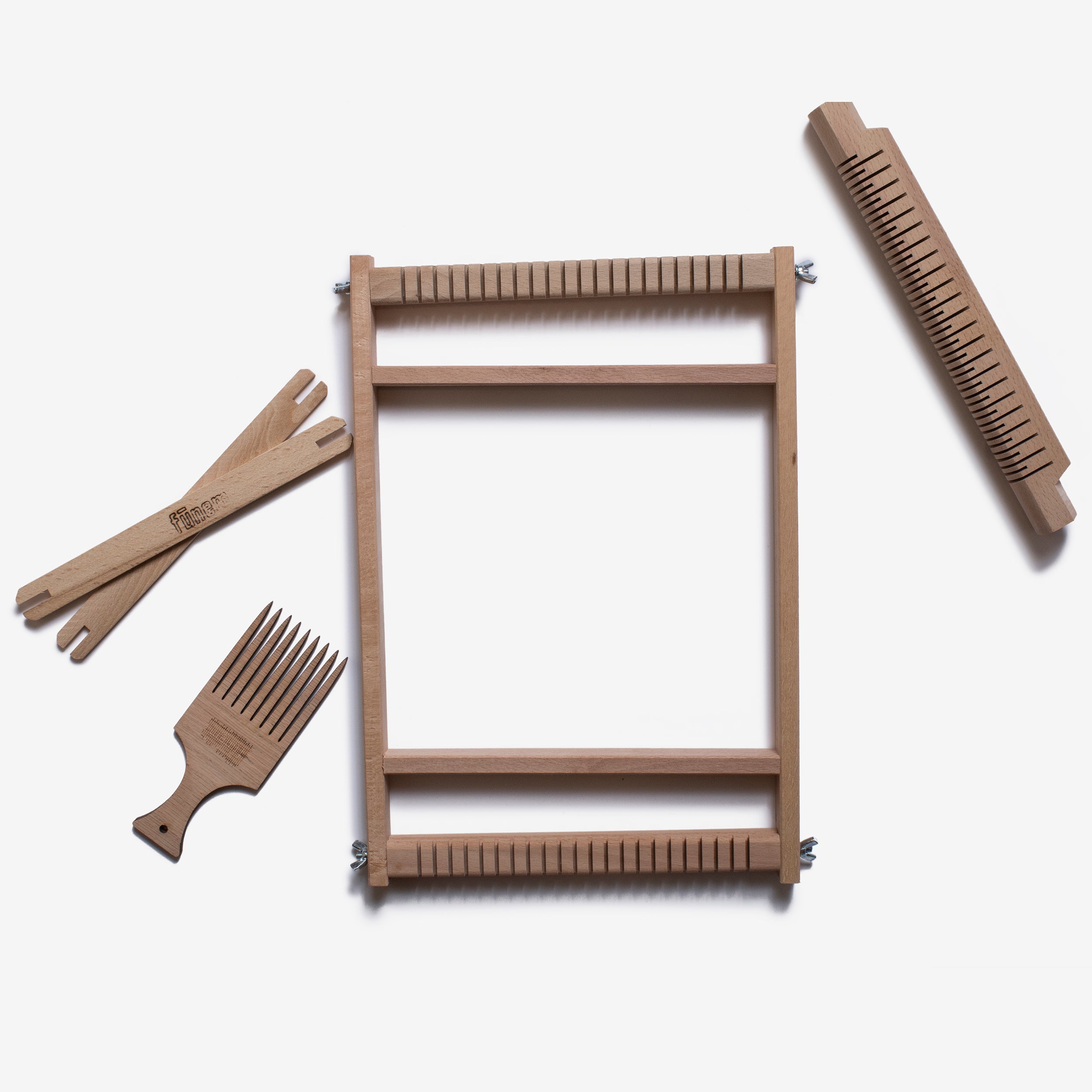 The small weaving loom is a petite entry for beginner weavers. It's ideal for travel for weaving small samples. Its portability and ease of use make it an excellent choice for novices, kids, or sample-making.
- Weaving Loom Small comes with: 2 weaving shuttles Small - Heddle Bar Small Sett: 7 threads per inch - 4 mm between the threads
- The loom is made from a fine quality beech wood.
Overall dimensions: L35cm x W26cm x H5cm // L 13,8 inch x W 10,2 inch x H 2 inch Warping area: L29cm x W18 cm // L 11,4 inch x W 7,5 inch
Made in Belgium