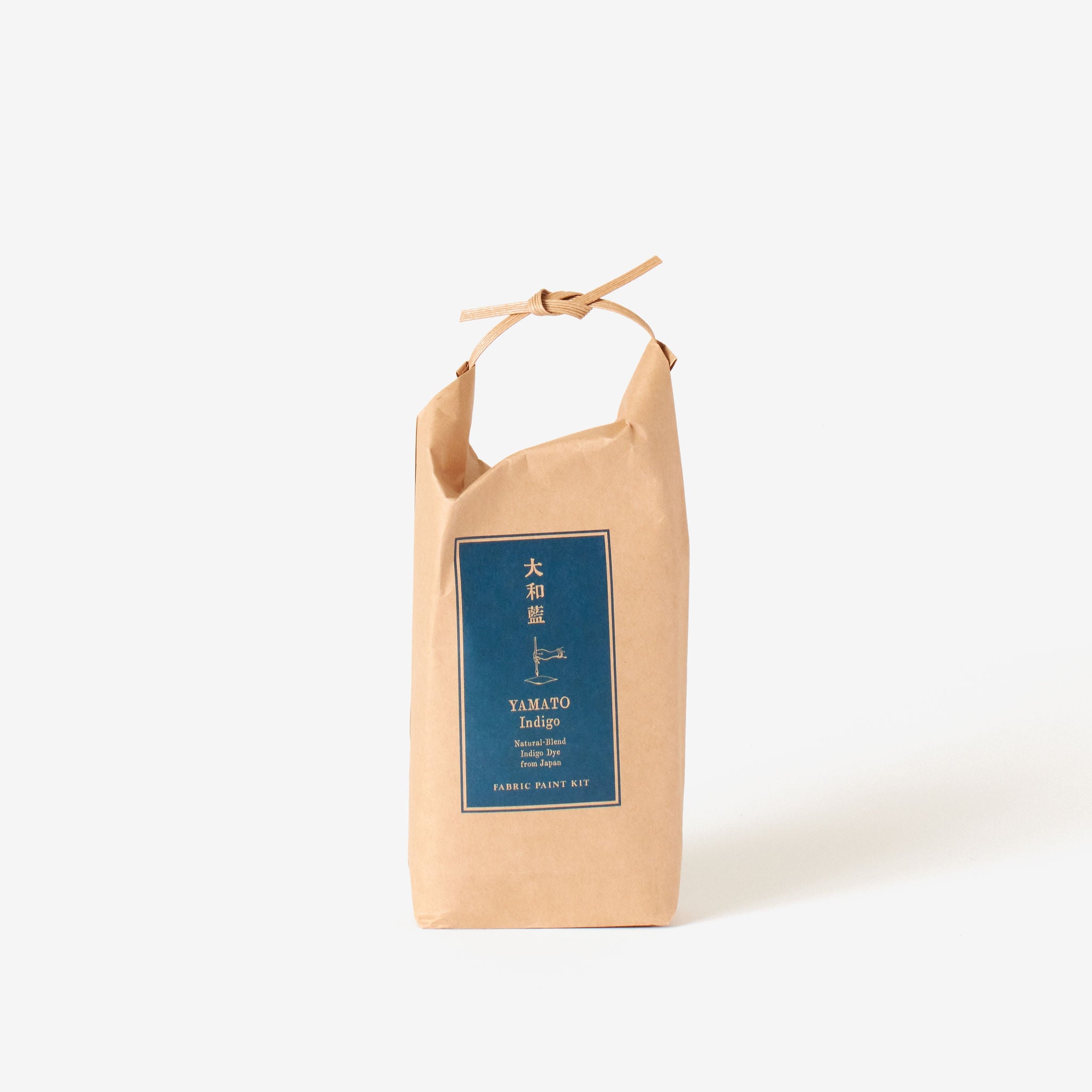 In each Yamato Indigo Fabric Kit, you'll find the necessary ingredients to create genuine indigo paint for fabric in a matter of minutes. Mix the powder dye and binder, pick up a paint brush and start expressing your creativity on fabric. No heat or steam is required. Make unique bandanas, totes, T-shirts, tailored denim pants, and customized canvas shoes.
The kit includes: 
10g of Yamato Indigo Dye
100ml of Yamato Indigo Paint Binder
100ml of 30% Vinegar 
A pair of latex gloves 
Instruction Sheet
The kit works best with cotton and linen fabric (not recommended for silk or wool). The binder works only with Yamato Indigo, not with other kinds of indigo or fabric dye.