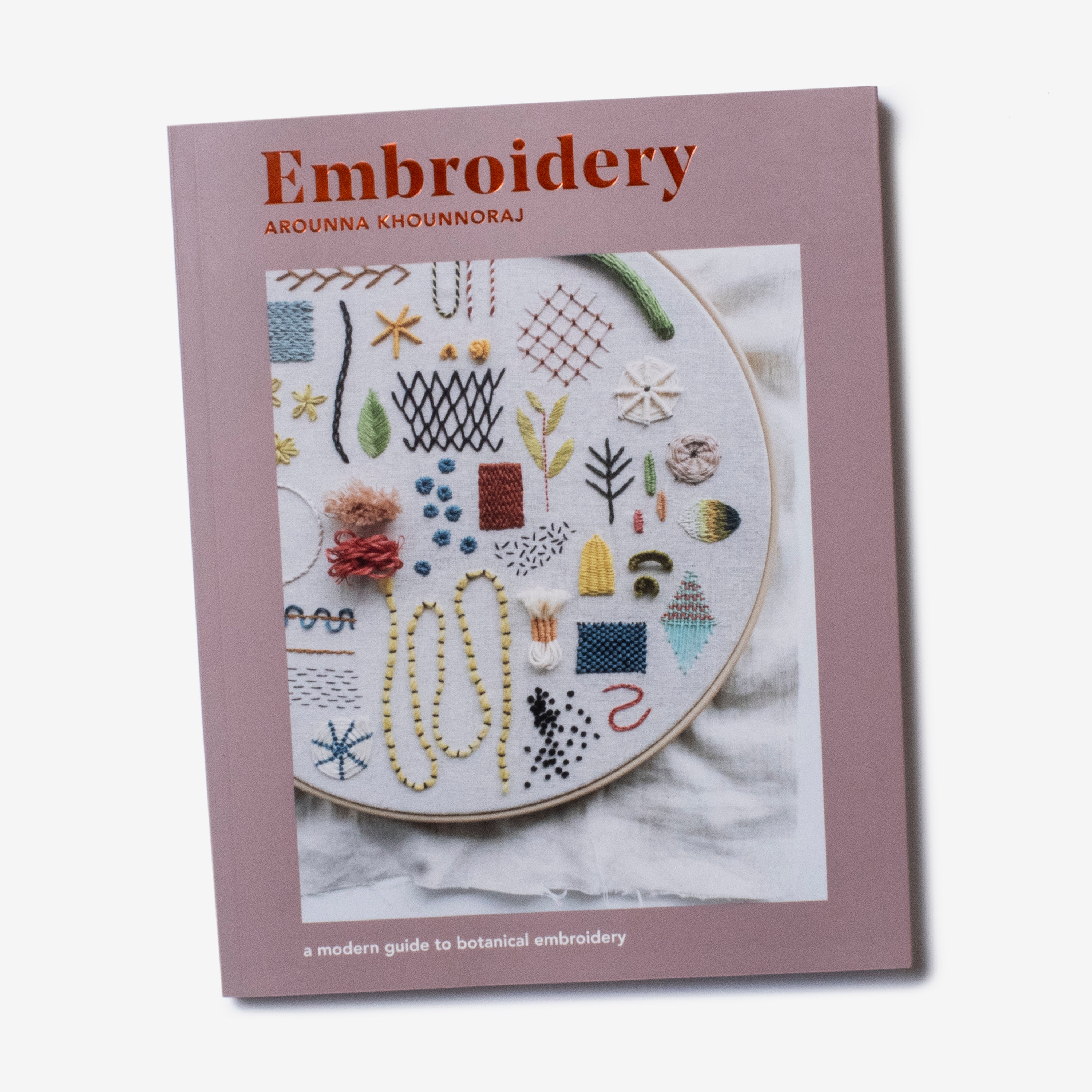 Discover the art of embroidery with Arounna Khounnoraj (aka bookhou) as she celebrates the versatility of this ancient craft. Packed with step-by-step tutorials and stunning lifestyles photography, Embroidery showcases a stylish collection of 20 botanical-inspired projects for you and your home. 
Beginning with the basics, familiarize yourself with an array of stitches that help demystify hand stitching and teach you how to make with intention. Then put your skills to the test as you work through the projects, embroidering bags, wall art, cardigans, purses and more.
Drawing on the beauty of the natural world, Arounna will inspire you to explore nature, texture and colour through your craft, and bring a little of the outside into your home with this fresh approach to embroidery.