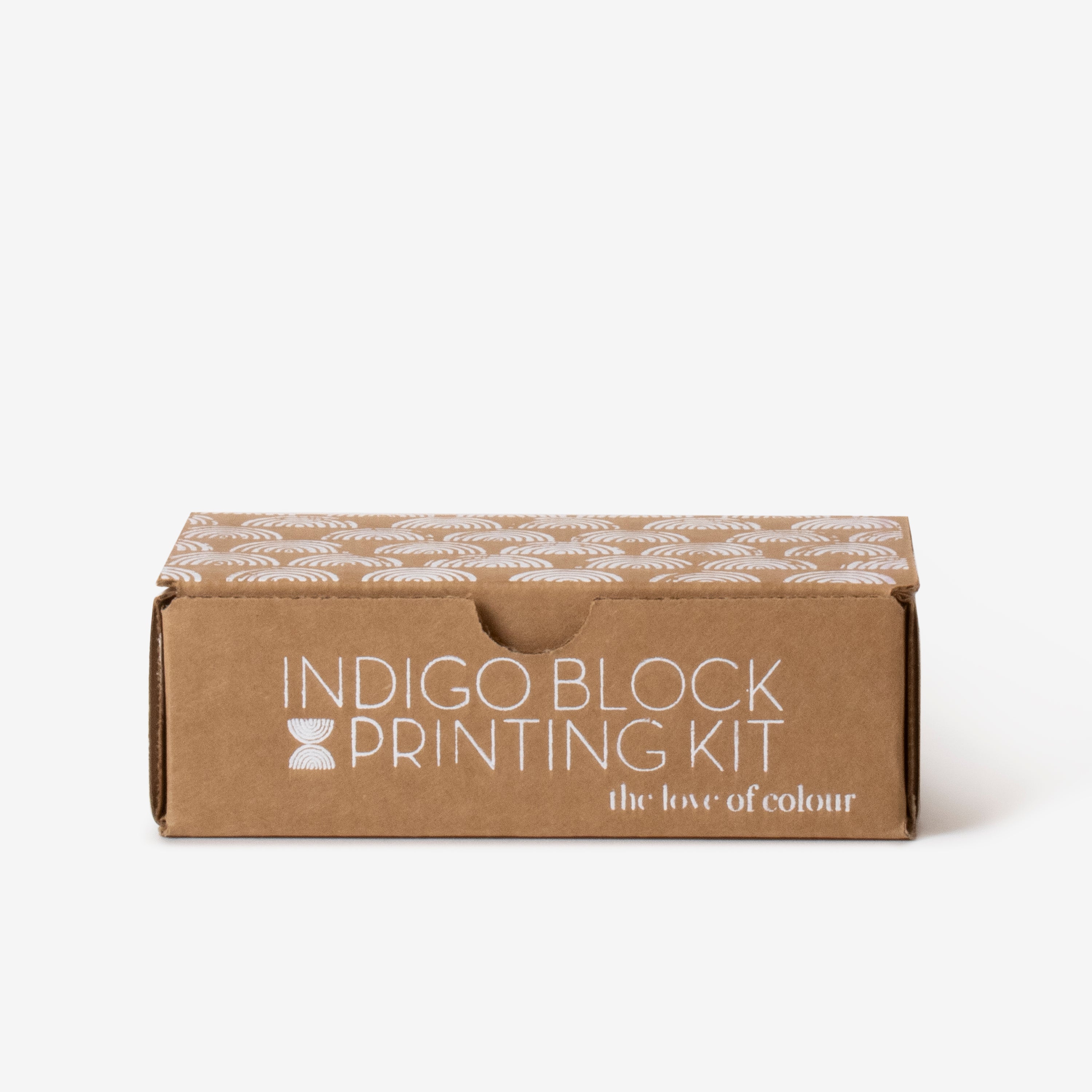 indigo block printing kit
The Indigo Blockprinting Kit is geared towards folks who are already natural dyers, but would like to learn a new technique. Contains the ingredients to create an indigo paste that can be stamped, painted or printed onto fabric, as well as the ingredients to create the baths to fix the dye to the cloth. The paste can be applied freehand, with stencils, blocks and more, and can be used on fabric, garments and home goods.
Complete with detailed instructions aimed at someone new to the technique Packaged in a sturdy, recyclable kraft paper box which has been silk screened by hand, they are graphic, gift-able and easy to merchandise.
Ingredients: Indigo Extract Powder, Sodium Alginate, Fructose Powder, Pickling Lime (calcium hydroxide), Soda Ash (sodium carbonate), Salt