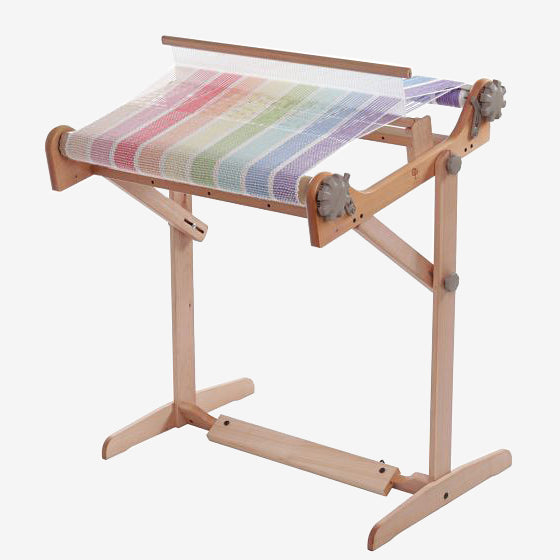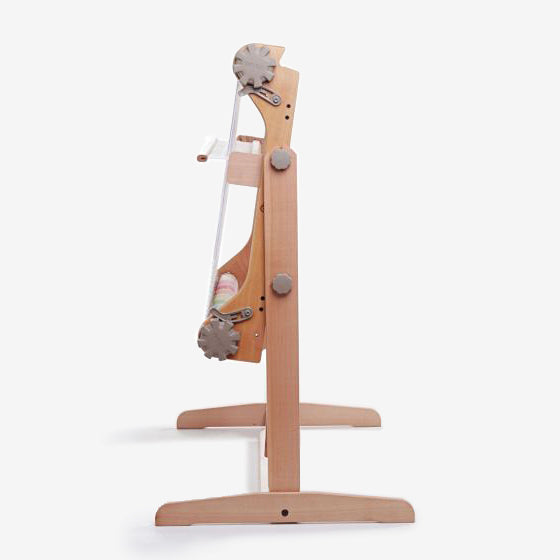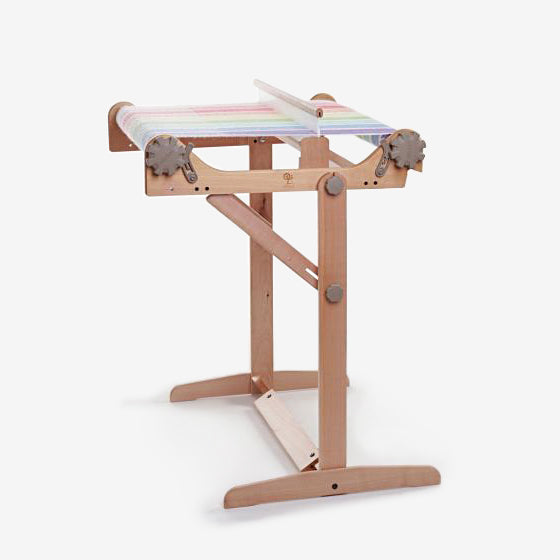 rigid heddle loom variable stand
The Ashford rigid heddle variable stand is equipped with a comfortable food rest, adjustable weaving angles, and sturdy. It fits Ashford rigid heddle looms size 16", 24", or 32". This stand is not suitable with the 48" Ashford rigid heddle loom, but we are able help with stand options for the 48" Ashford rigid heddle loom. 
Adjustable loom angle for comfortable weaving
Side support rails
Comfortable foot rest
Compact storage when not in use
Quick and easy bolt and barrel nut assembly, with storage for the Allen key
We do not stock Ashford equipment/ tools in the studio. But you're welcome to try out one of our studio Ashford looms and/or tools before purchasing. All Ashford equipment will drop-ship to your home ($22 for orders over $100 and $27 for orders under $100). Shipping for Ashford products will take up to 5 business days to process, while stocked and non-Ashford products will ship as normal.