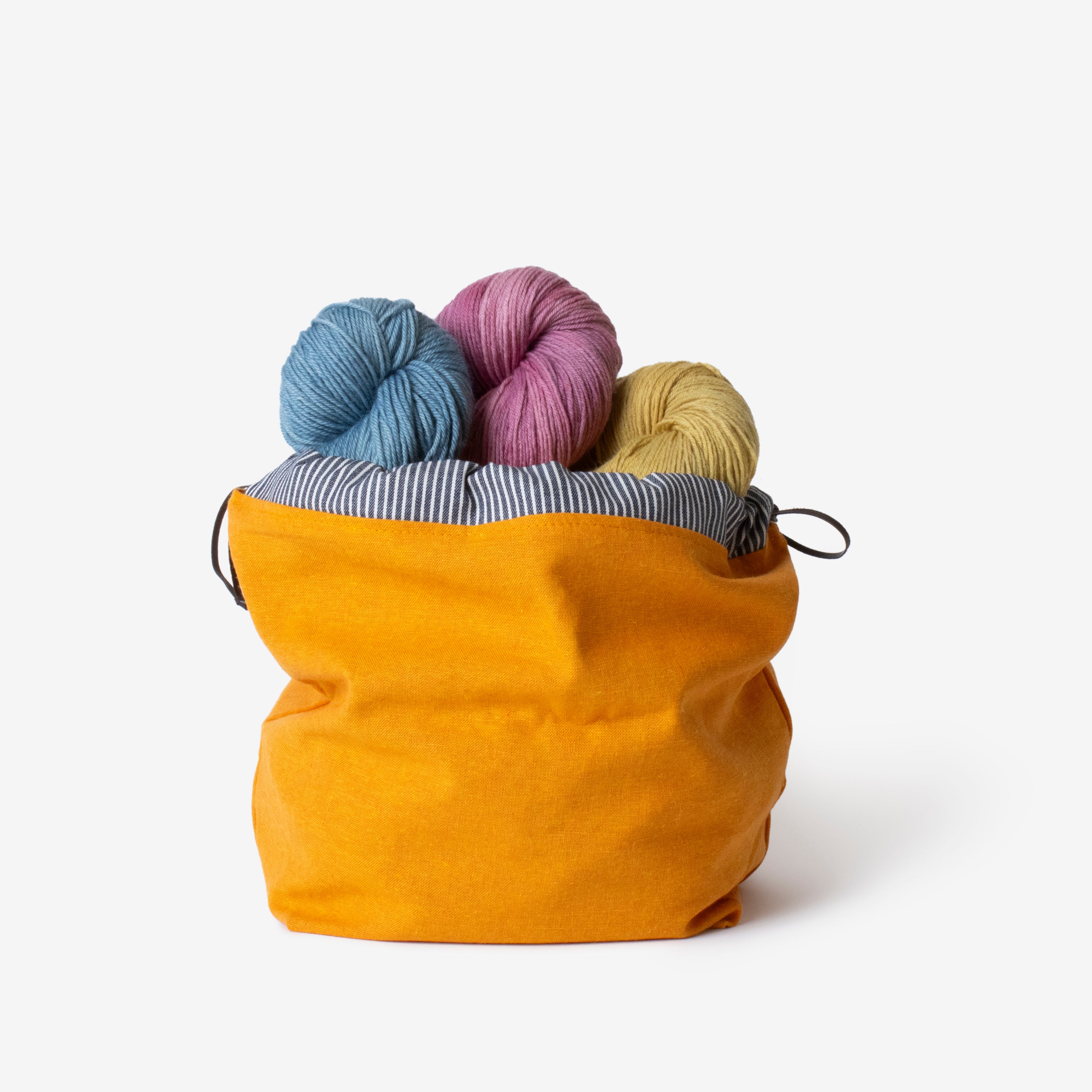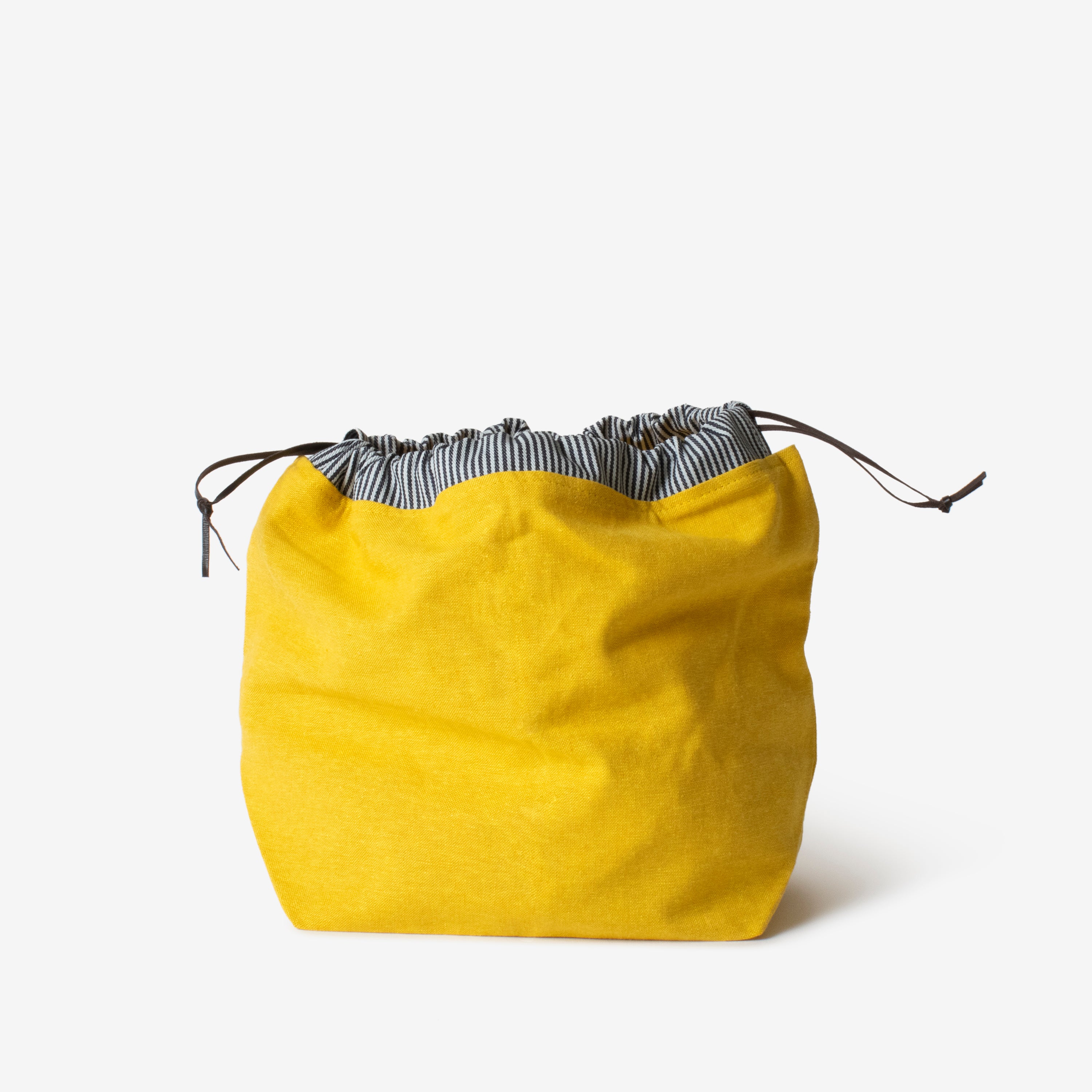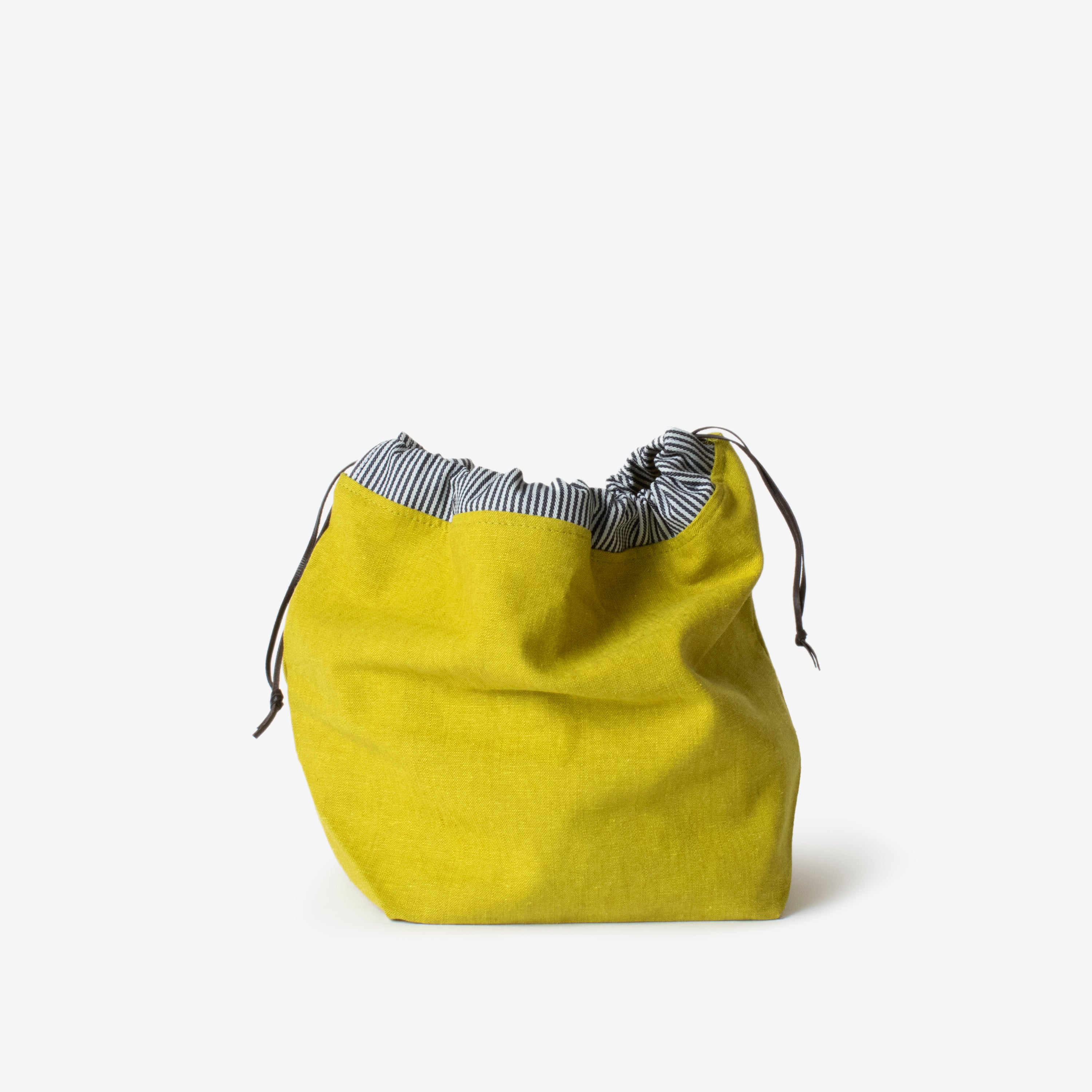 This project bag offers a cozy space for smaller projects, and expands to accommodate larger items like sweaters or expansive embroidery. Its versatility makes it ideal for storing whatever you want to keep nearby. It is made from cotton/linen and the leather drawstring slides easily to cinch the bag at the top.
Dimensions: 10.5"h x 9"w x 4"d
Slight variations are inherent to the handmade process, and through them one can see the hand work involved in creating this item. 
Made in Brooklyn