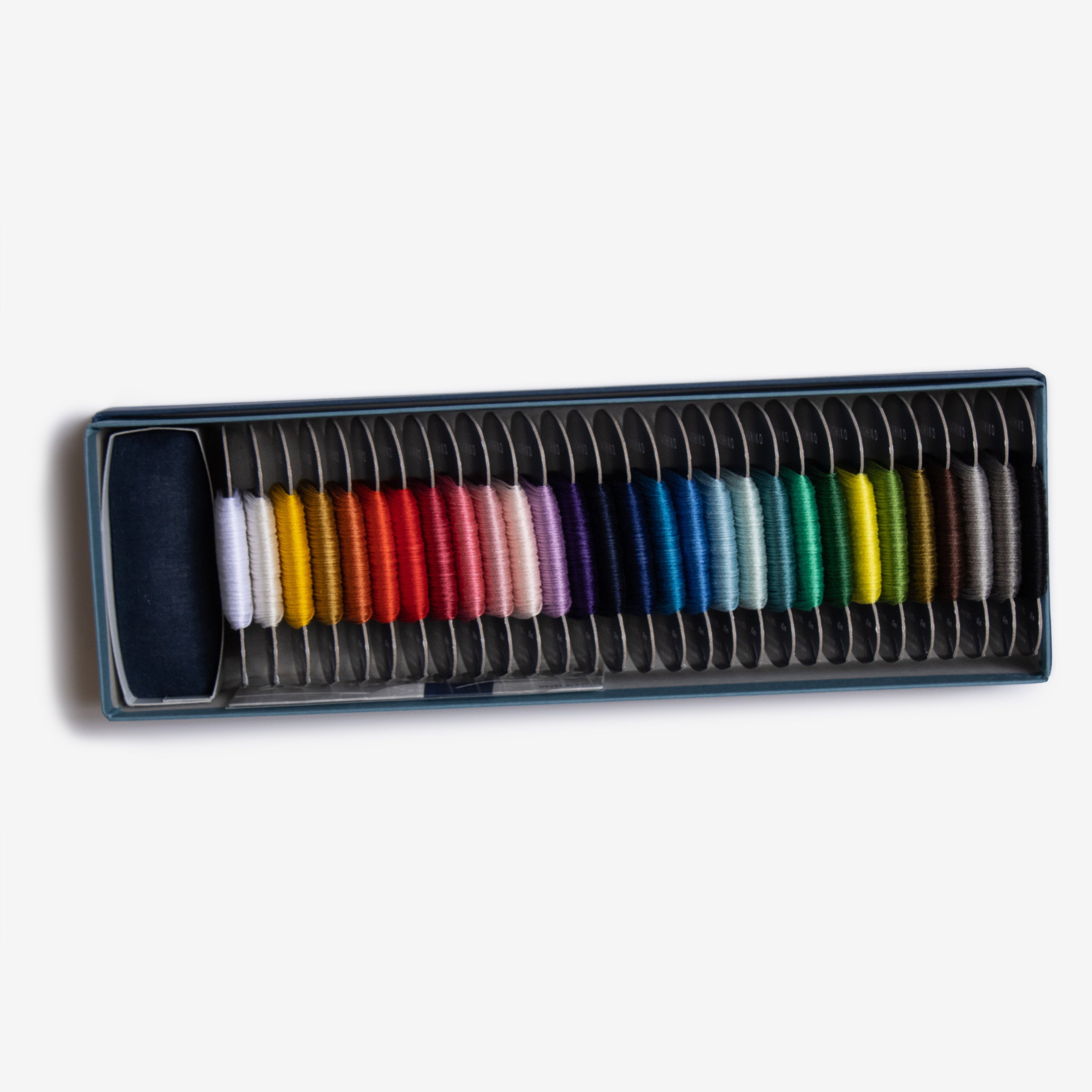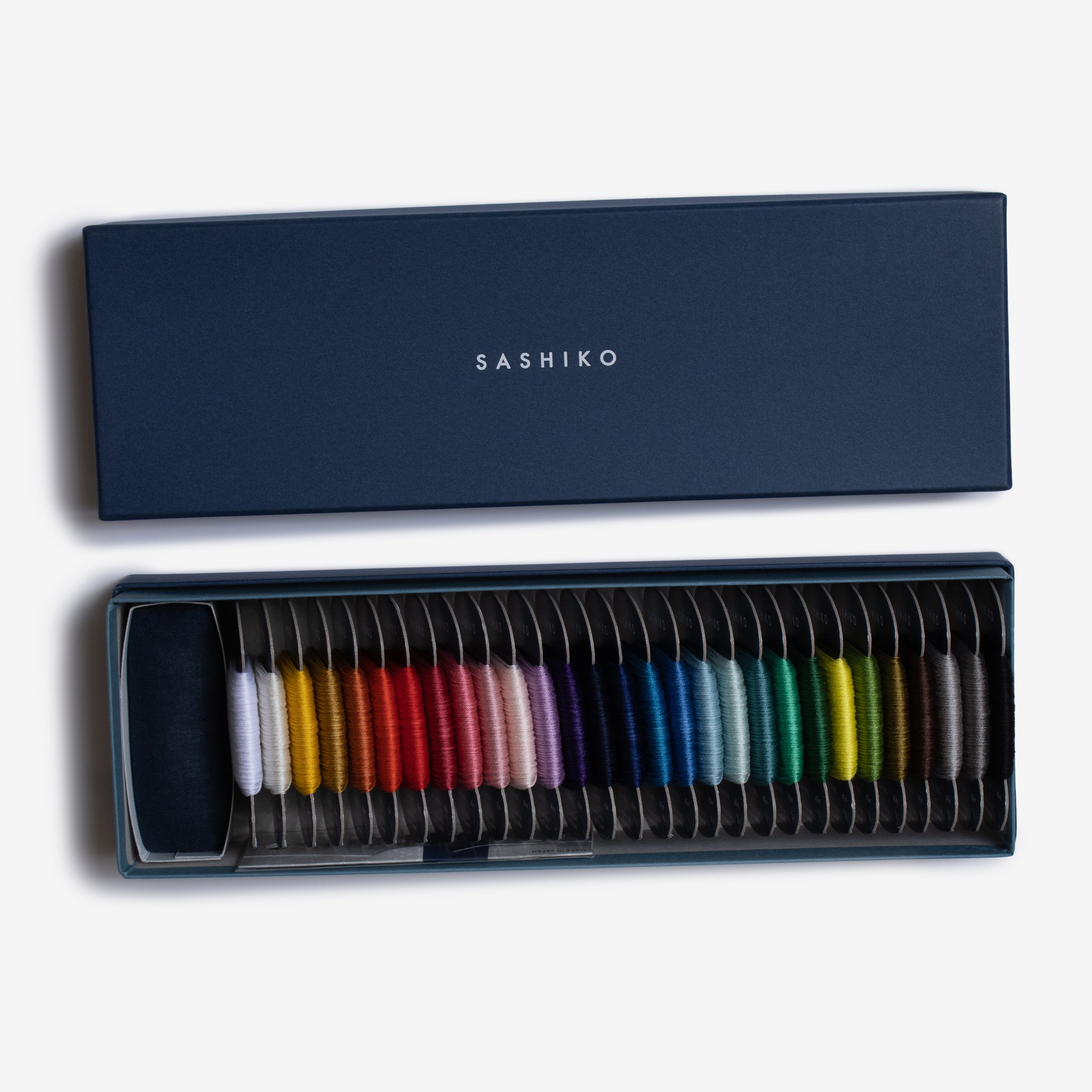 A vibrant and bold box filled with sashiko thin threads (29) stored in a structured box perfect for gifting and fiber artists. Also, includes a pincushion and perfect for storing sewing tools and notions as is.
Sashiko box set includes:
Sashiko thread of 29 cards of 40m of 20/4
Pin cushion
Sashiko needles set of 4 with needle threader
Thread colors include: white, off-white, lemon, sunflower, peacock, mint, emerald, bamboo, cherry blossom, wisteria, pink, vermilion, red, carrot, navy blue, dark indigo, mouse white, dark brown, black, gold tea, madder, plum, grape, blue, cobalt, water, moeqi (green), warbler and mouse gray.