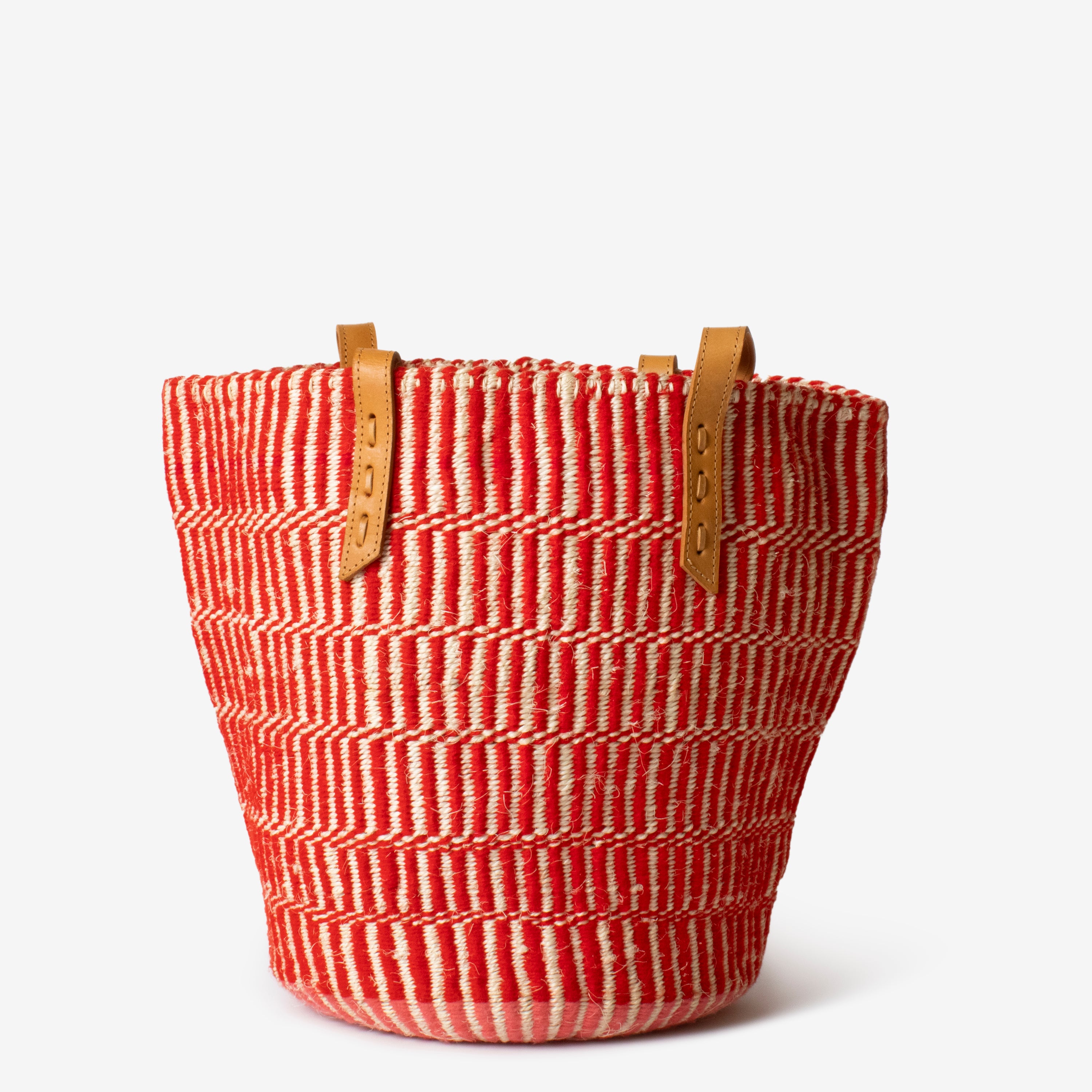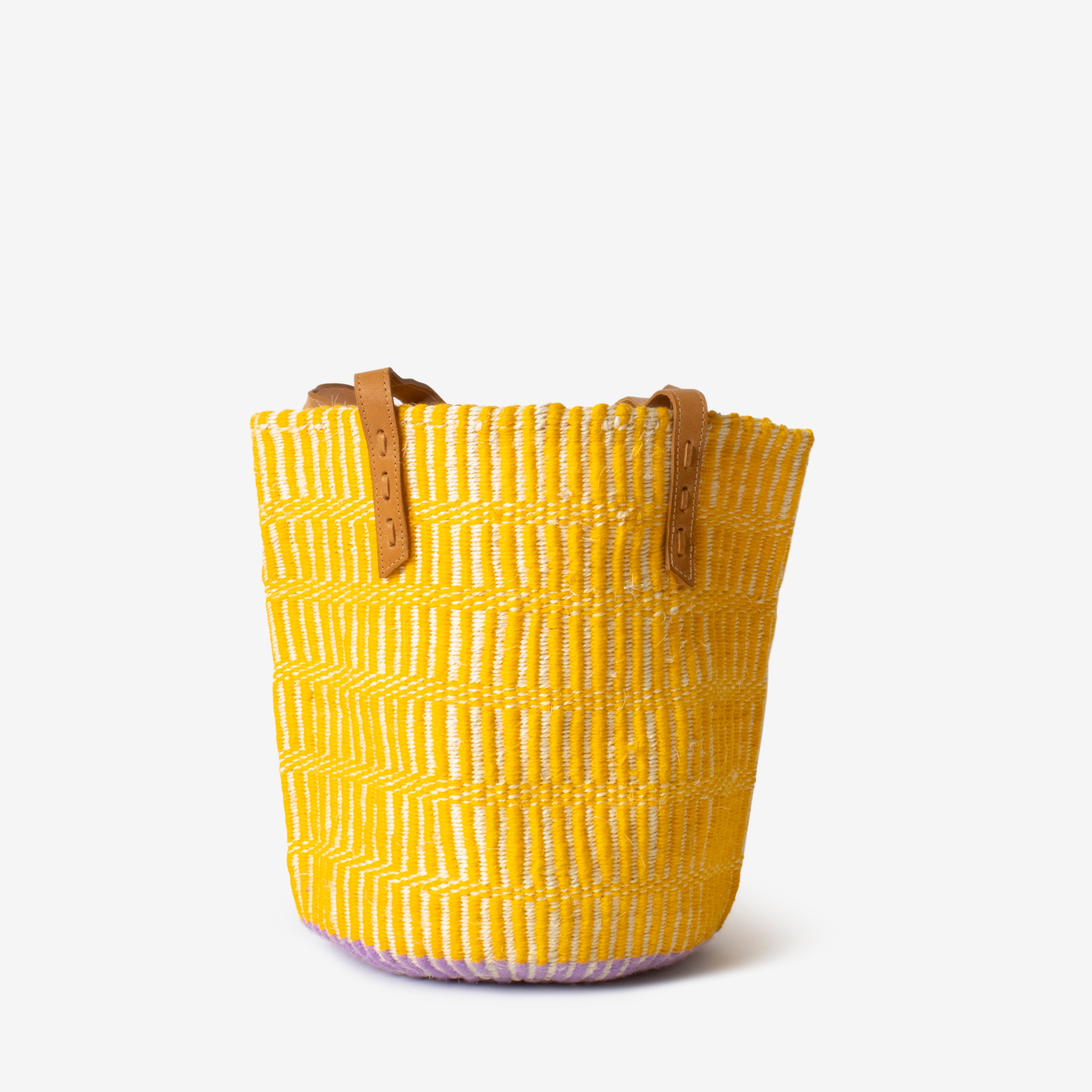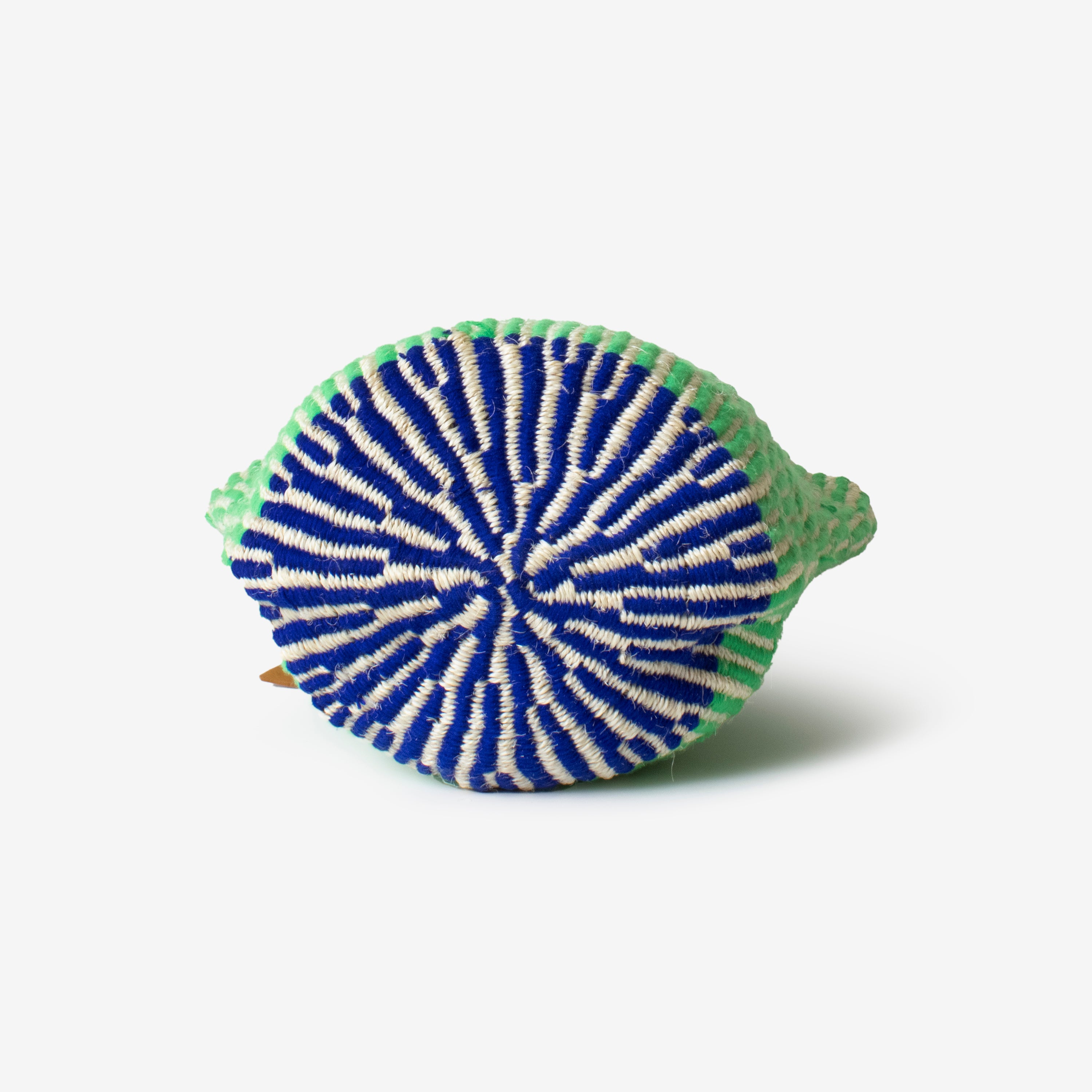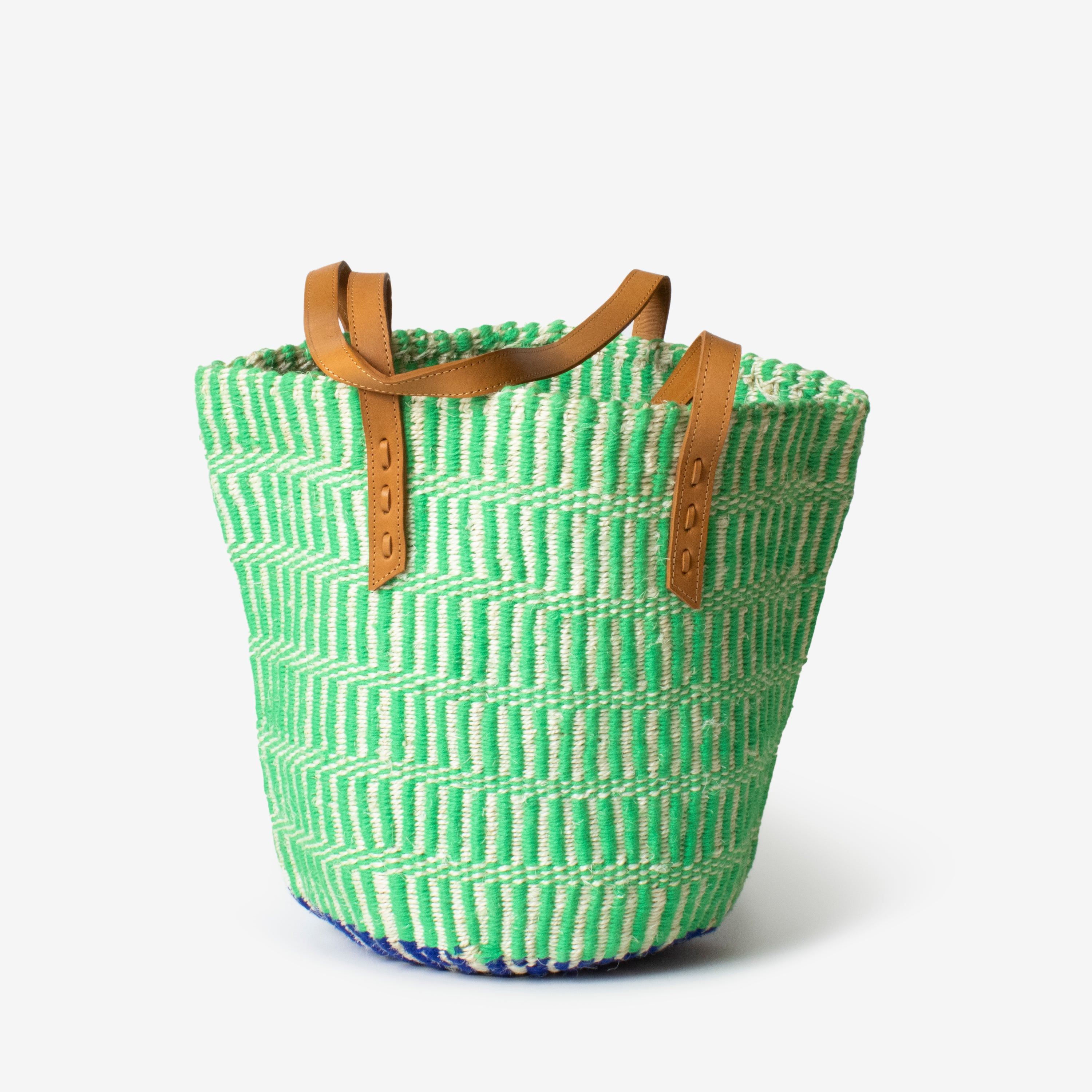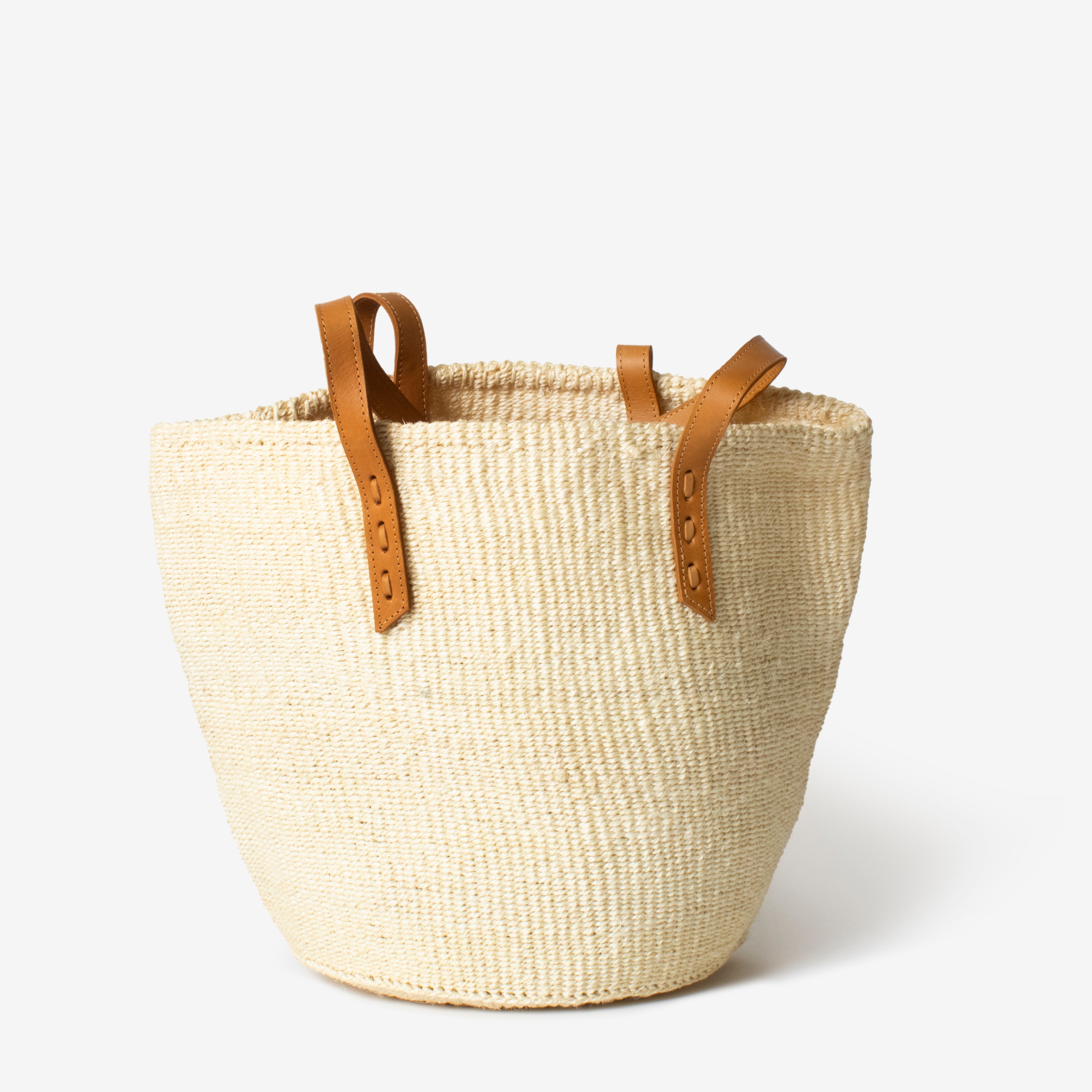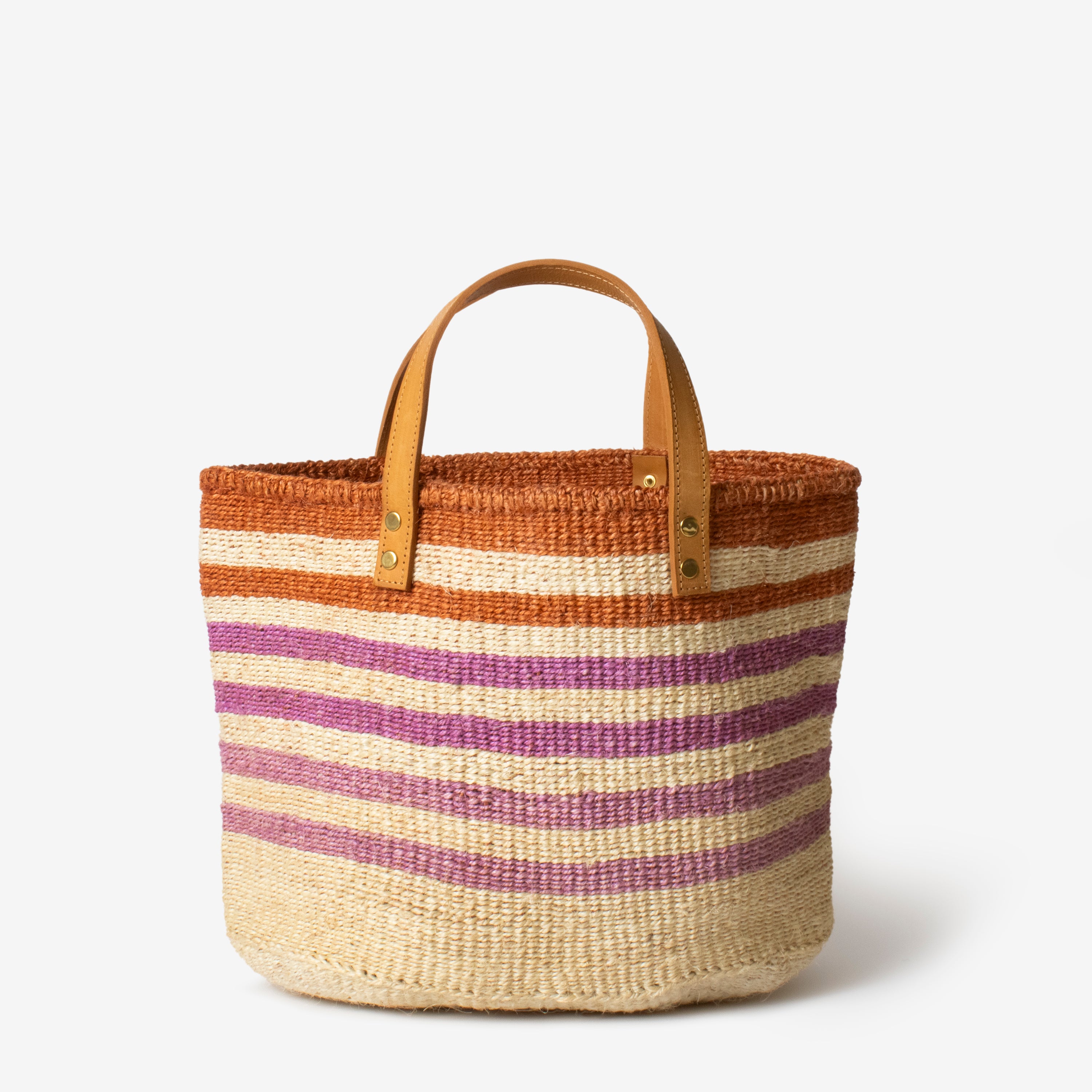 sistal + basket tote bags, the basket room
An ideal blend of jovial colors, the sisal basket bag that boasts vivid colors and contrasting base. This handwoven tote from rural Kenya is perfect for festivals, markets, and beach trips.
The Basket Room collaborates with twelve Kenyan weaving groups containing up to thirty weavers each to carefully craft these red and pink striped totes. It can take up to six days to finish the bags; the process provides flexible employment that fits with other domestic duties, childcare, and farming commitments. The baskets are then sent to a Nairobi leather workshop where skilled leatherworkers attach the cow hide shoulder straps.
Basket weaving has been an intergenerational craft in Africa for centuries. Through the purchase of these products, hundreds of weavers can now make a living with their adroit, mobile and sociable skill.