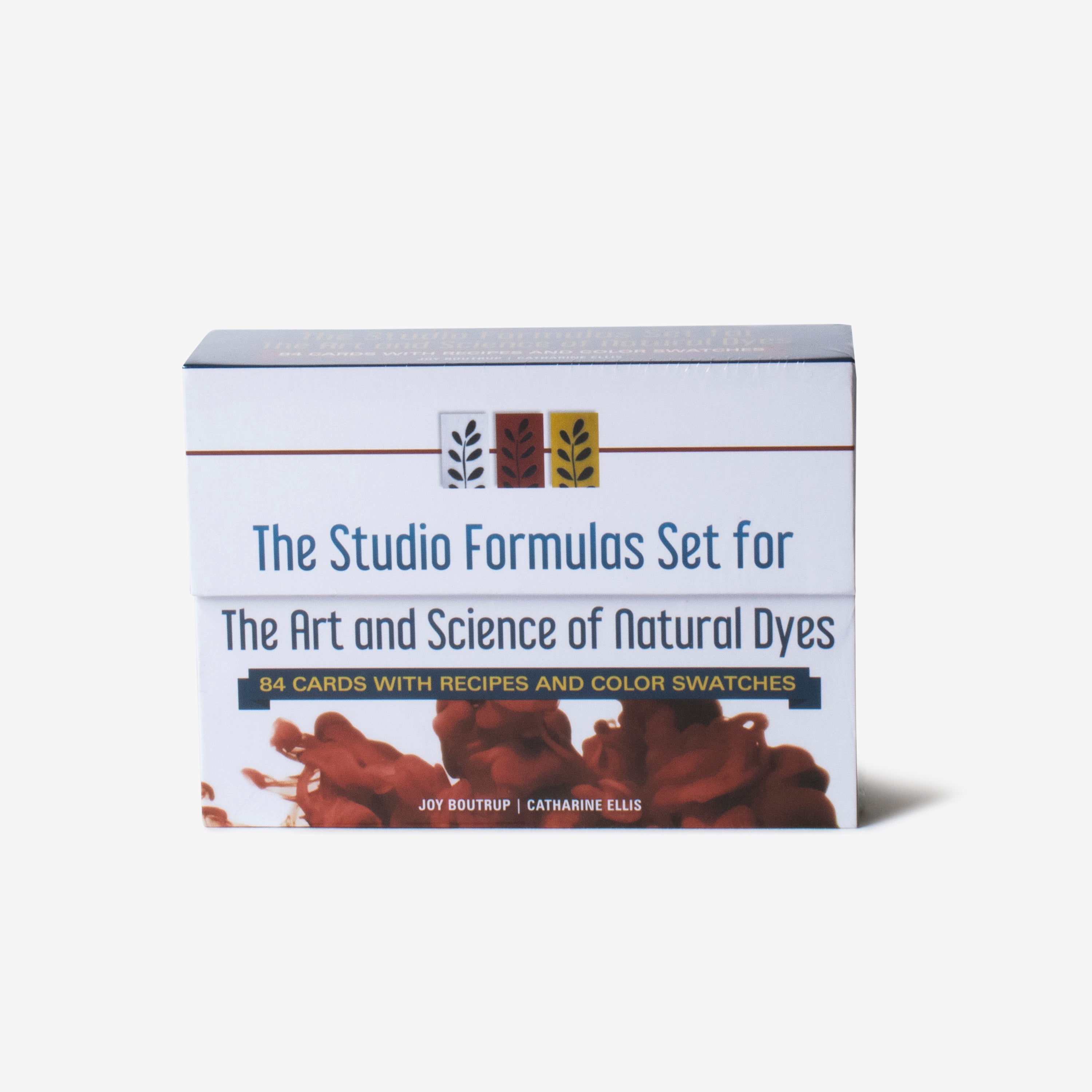 studio formula set for the art and science of natural dyes
Prepare to embark on a remarkable dyeing journey with the inclusion of The Dyes, Indigo, and Indigo overdyes. Immerse yourself in the world of madder, cochineal, weld, cutch, pomegranate, rhubarb, and indigo as you experiment with two-color mixes and captivating overdye techniques. Unlock the boundless possibilities of natural dyeing with a complete collection of essential formulas, all conveniently at your fingertips.
Discover the ultimate natural-dye-recipe boxed set, meticulously crafted to enhance your journey into the captivating world of natural dyes. Whether you're an experienced dyer or just starting out, this comprehensive resource is designed to empower you with a wealth of knowledge. Seamlessly complementing the esteemed work of Joy Boutrup and Catharine Ellis in The Art and Science of Natural Dyes, these invaluable 84 cards can be utilized as a stand-alone guide or a remarkable supplement.

Encased in a premium quick-reference box, this set of cards offers an immersive experience like no other. Delve into a treasure trove of 36 meticulously formulated recipes, meticulously captured on 133 stunning full-color swatch images, allowing for precise color comparison. Designed with practicality in mind, the cards are intuitively organized, ensuring effortless access within your studio sanctuary.

Elevate your creative practice and unlock a realm of vibrant colors with this extraordinary natural-dye-recipe boxed set.