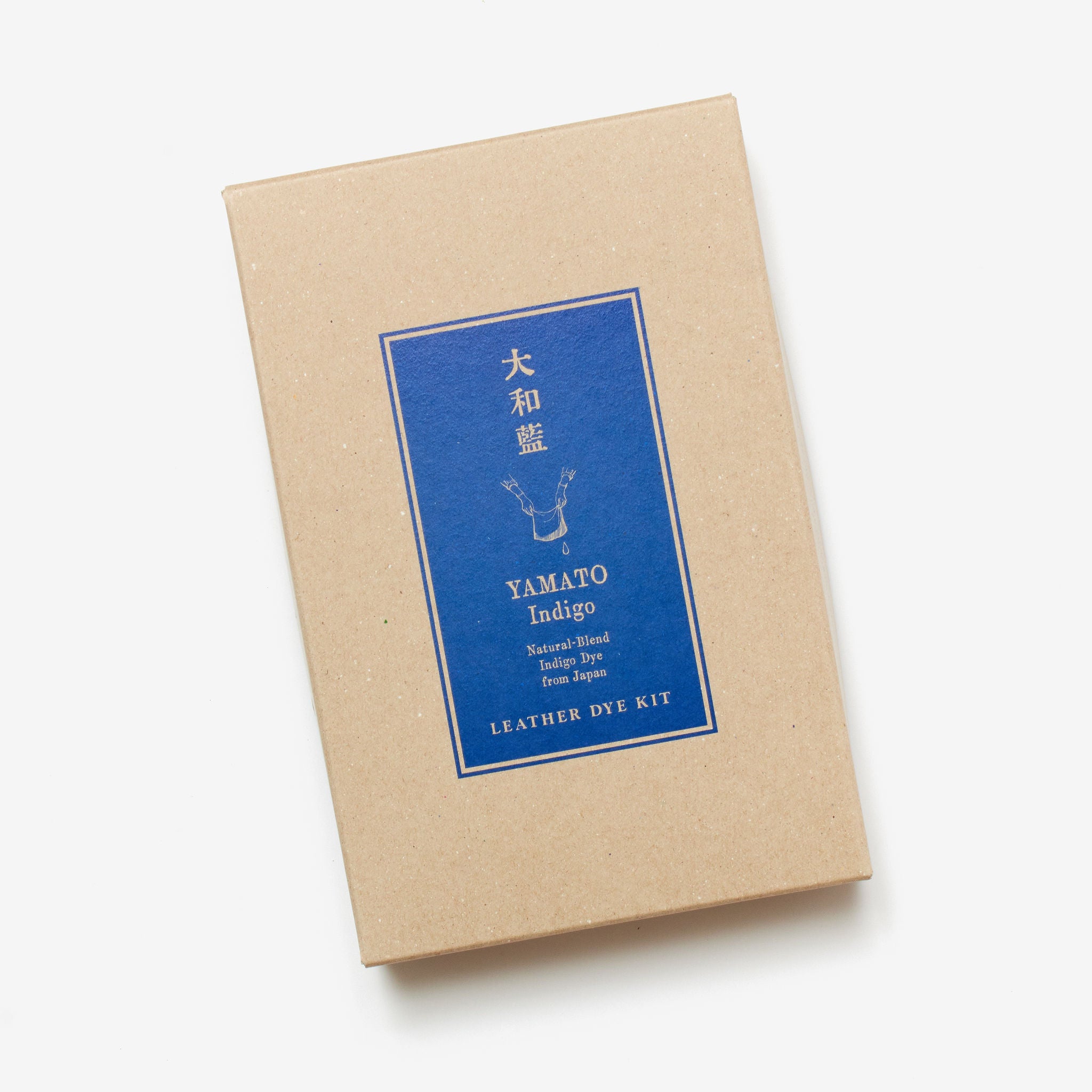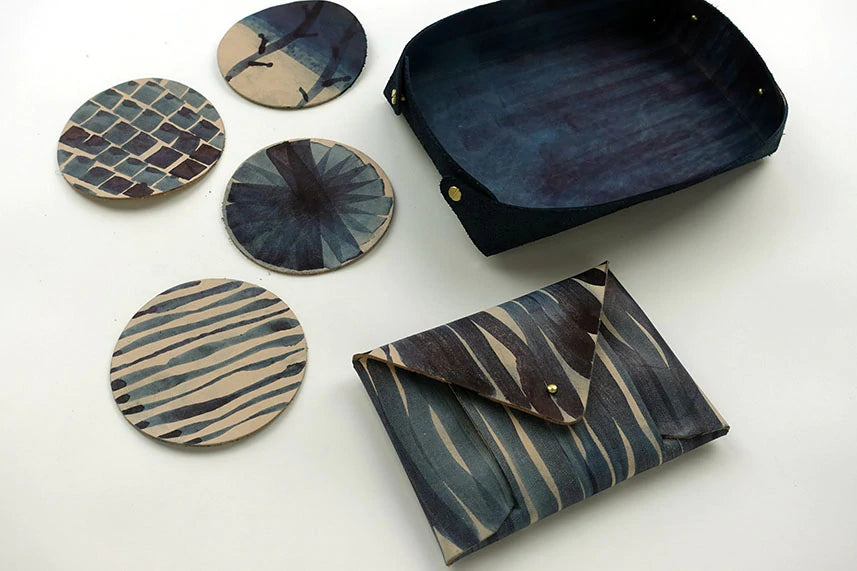 Yamato Indigo Leather Kit
Create a personalized leather piece with the Yamato Indigo Leather Kit! This all-in-one set features a wallet, tray, coasters, and keychains crafted from Japanese, overstocked natural tanned leather. Start by dissolving Yamato Indigo Dye powder with a little water and painting it onto the leather; alternatively, mix Indigo with water and submerge the leather object for full color saturation. Unleash your creativity and make a unique keepsake for yourself or a loved one! The perfect kit for crafting newbies, great for gifting too!
Each kit package contains:
10g of Yamato Indigo Dye
1 x leather tray
1 x leather wallet
4 x leather coaster
2 x leather key chain
100ml of 30% pure vinegar
Natural leather oil
Instructions

The kit is packaged in a box of recycled paper made in Japan. Leather goods image curiosity of Yamato Indigo.